Dr Elaine Barber
I was fortunate to come to the practice as a Registrar in 2013 and train under Dr Bryan. After completing my training I stayed on as a locum for a few months before joining the team as a salaried  GP in 2016.
My main clinical interests are emergency medicine, contraception and sexual health. I am developing a career that will combine General Practice with Emergency Care.
I have two children and a dog. My escapism from a busy life is found in ceilidh dancing and practicing karate
Dr Joy Arthur
MBBS (1983), MRCGP, DCH, DRCOG, DFSRH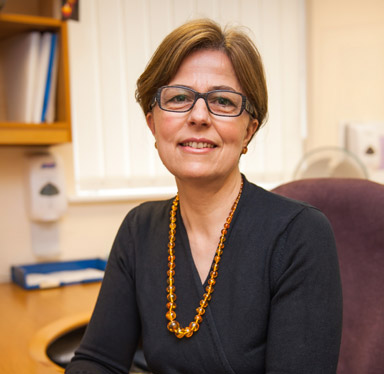 I qualified at St Bartholomew's Hospital, London in 1983 and joined the practice in 1988. Over the years one builds a close relationship with patients, their families and the community in which they live. This is one of the most enjoyable features of good general practice.
I am interested in all aspects of patient care but have particular experience in women's health, contraception and sexual health. I am also the practice lead for respiratory disease.
I have three children so spend much of my time outside work involved with their activities. I love to cook, (and eat!) and am an avid reader and member of a local book group. I enjoy going to the cinema and theatre with family and friends.
Dr Elizabeth Mackenzie
MBBS (1998), MRCPCH, MRC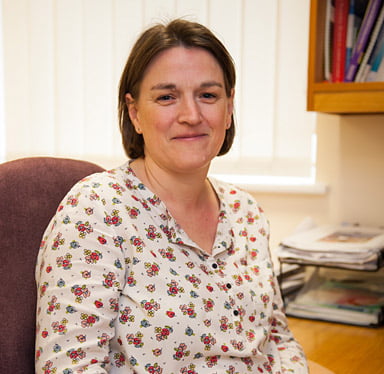 I qualified from St George's, London in 1998. I initially pursued a career in paediatrics before changing to General practice. I became a partner here in 2006 and have loved working here since. I am proud to be a member of such a friendly practice that strives to provide the best patient care possible.
My main clinical interest is child health. I am also a tutor for Oxford University final year medical students. Outside of work, I am married to a doctor and most of my time is taken up with looking after my young children. I enjoy walking, reading and gardening (although I am not very good at it!)
Dr Matthew Gaw
MBBS (2003) Bsc MRCGP DCH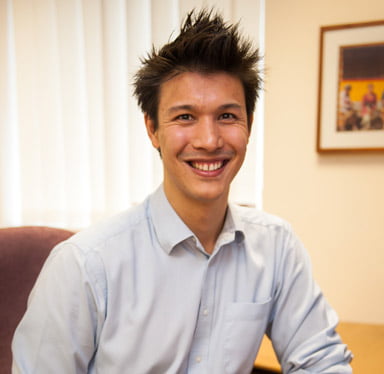 I joined the practice as a partner in 2010. I have previously worked in the practice as a registrar in 2007/8 then as a locum in 2008/9. I feel very fortunate to be a partner in a practice where patient centred care and education are so highly valued. I studied at University College London and graduated in 2003. I have previously worked in various hospital jobs in Jersey, London and Kent before starting my GP training in Oxford in 2005.
I wanted to become a GP to have the continuity that primary care offers- of being able to get to know patients over time not just looking at a snapshot of a problem. I feel that it is a great privilege to be part of people's lives in this way.
My clinical interests include Paediatrics and Diabetes. I am the practice's research lead and work closely with the Thames Valley and South Midlands Clinical Research Network. Primary care research is vital for improving patient care and clinical knowledge so if you get invited to be part of a study by me, it would be great to have you involved!
I live locally with my two boys. Outside medicine I am a keen film buff, I enjoy climbing and walking, and have a love of food, modern art and photography. I play tennis badly and support QPR (someone has to!). I look forward to seeing you inside and outside the practice whether you need a doctor or not.
Dr Vineet Joshi
MbChb (2006) MRCGP DPD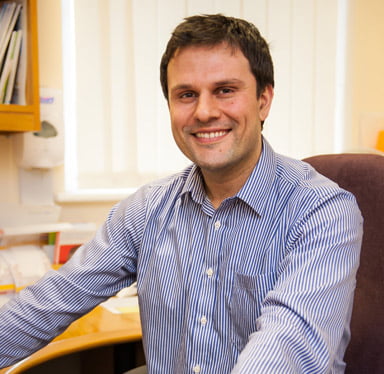 I arrived at Church Street in late 2011. I'm very happy to be part of a practice with a real family orientated atmosphere and high clinical standards. I hail from Scotland, and did my training at Dundee University. My hospital jobs mainly in Glasgow where I was based prior to moving to Wantage.
I became a GP to be directly involved in patient care. To make a difference to people's lives and be there for patients through their most difficult times. I also love the ability to develop my knowledge in the vast field of medicine. I'm a great believer in continued development of skills and learning, and I am a tutor for Oxford University final year medical students.
My main interests are in Dermatology and Minor Surgery.
I live with my other half and cat in a small village and really enjoy being an Oxfordshire GP! My main interests outside my job are football, golf, trying to cook and travelling. I look forward to playing my part in the long-term healthcare of our community!
Salaried GPs
Originally from Liverpool, I qualified from Oxford University many moons ago in 2000. I initially trained as a surgeon and specialised in Ear, Nose and Throat (ENT) surgery working in Edinburgh, London and Cambridge before seeing the light and switching to General Practice in 2007.  My first placement was in Wantage when I worked at the practice for 6 months as a GP trainee.  As a result we set up home here and have not left. I have subsequently worked in Berinsfield and Witney but was keen to return to Wantage when a job became available.
I enjoy all aspects of general practice and love the variety that the day can bring.  I have kept up my enthusiasm for ENT and also work as the Clinical Lead for ENT in OXFORDSHIRE at the CCG, trying to improve ENT services for patients.
I have three children and enjoy swimming when I get a bit of free time! We have recently acquired a campervan which hopefully will bring lots of fun adventures in the future
Dr  Elizabeth Morris

Dr Morris joined the practice after completing her 3 year GP Speciality Training with us in August 2018.
Locum
Dr Matthew Perriam
Dr Perriam will be working with us on Tuesday and Fridays.